Outdoor Speaker Depot Videos
---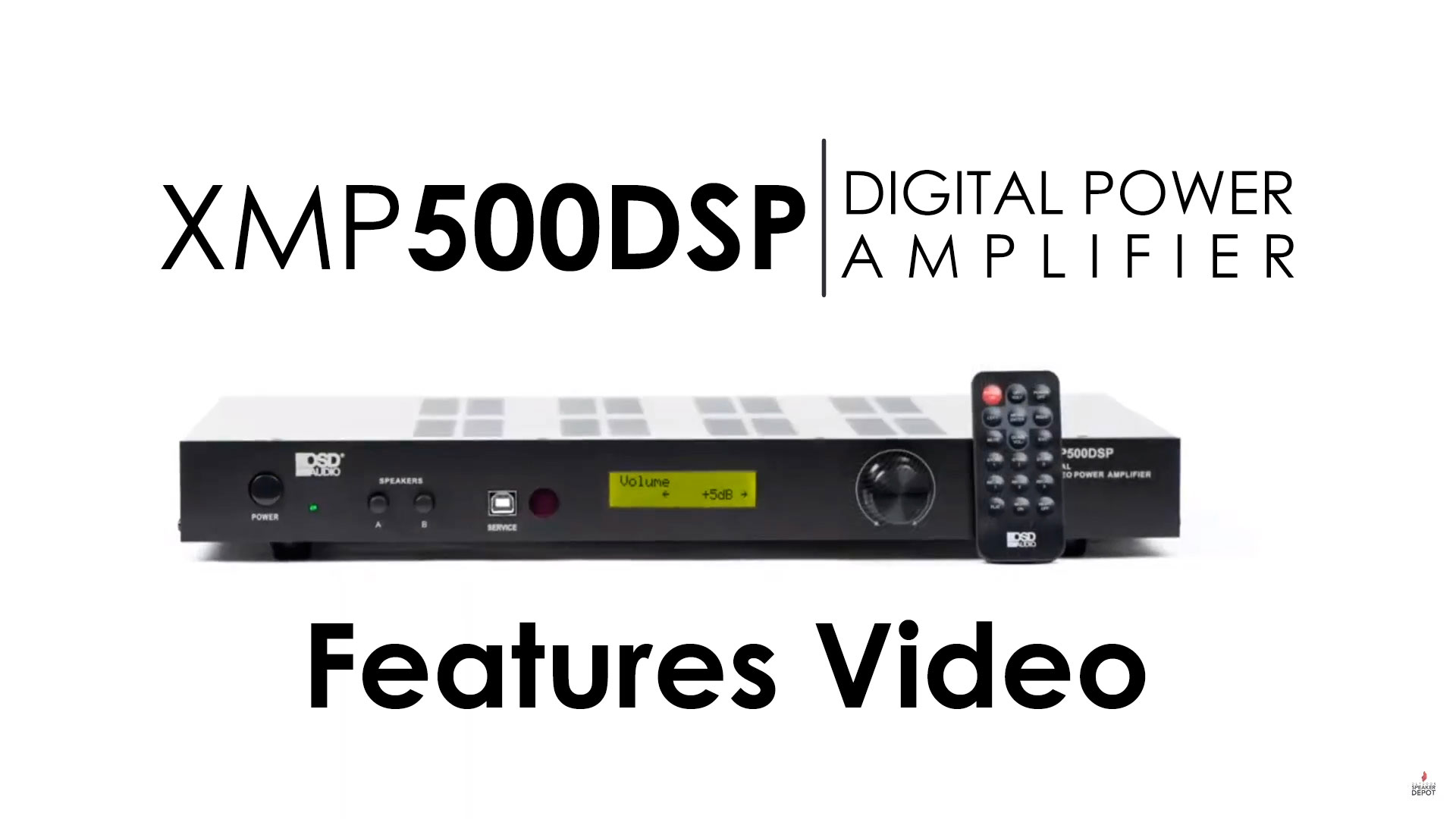 by OSD Audio • July 30, 2020
---
The XMP500DSP is a slim, yet powerful 2-channel Class D stereo amplifier that delivers stable power to speakers used in home theaters, media/gaming rooms, and other listening environments. Pleasantly affordable and packed with features, this Class D amp cleans up sound quality, improves bass response, and includes Digital Signal Processing for superior control of audio accuracy. The XMP500DSP includes other key features such as priority input switching that lets you connect a portable device or other source equipment and when the local source is active, its signal will take priority. No more trying to figure out what source is playing and what input to activate.

Front-mounted A/B switches let you add audio to two zones that can be engaged separately or used at once by simply pushing both buttons. The XMP500DSP is bridgeable for commercial applications and includes a 12V in/out trigger that allows the XMP500DSP to be powered on by other electronics or to power on other electronics via a 3.5mm mini phone plug cable. The front panel includes a programming navigation control knob to scroll through the display menus and change the settings of the DSP controller for pin-point audio accuracy.
Check out the video below to see all of this in close up detail.
Related Posts and Information
---
overall rating:
my rating:
log in to rate