Outdoor Speaker Depot Videos
---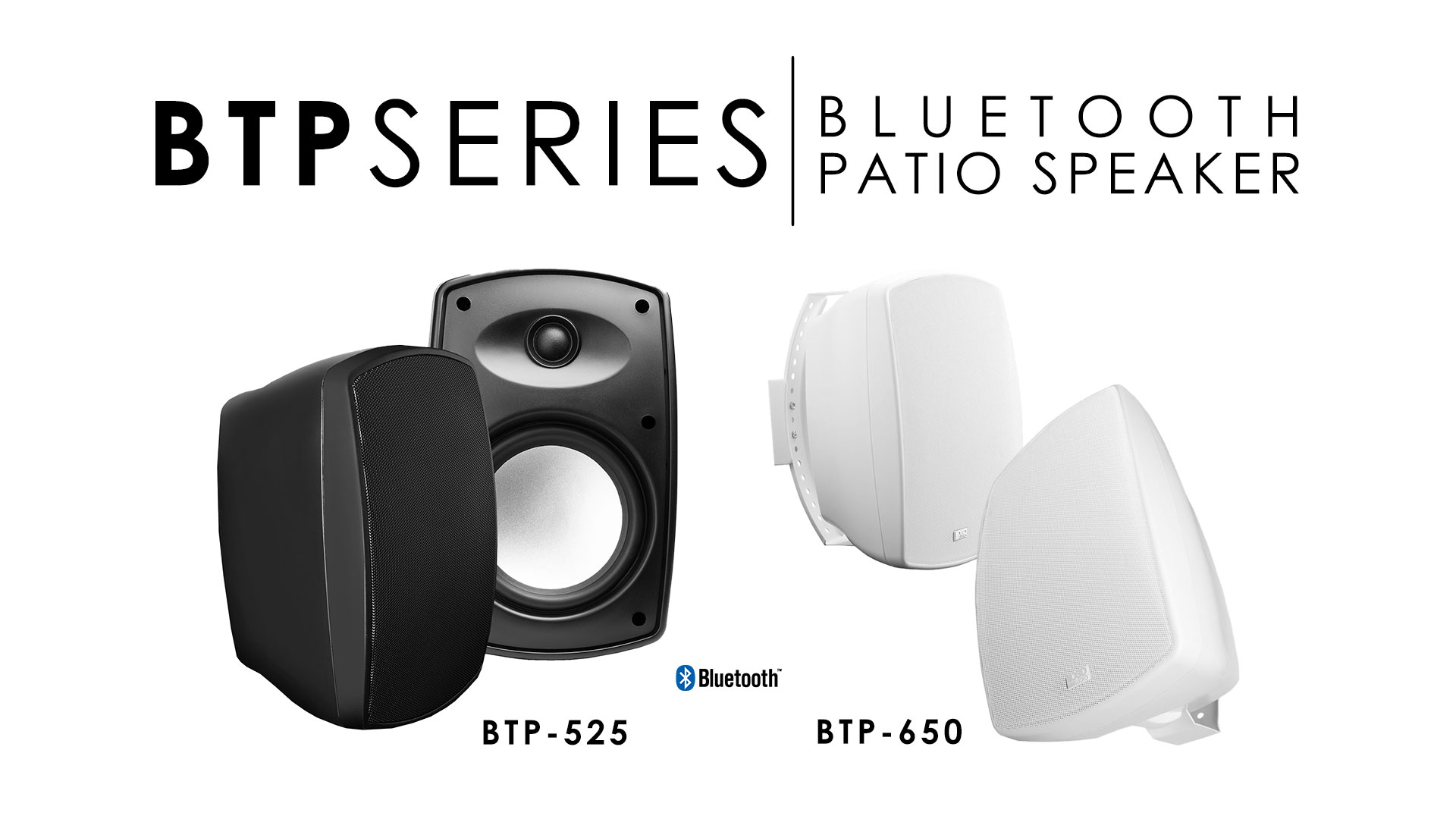 by aaron ibarra • July 30, 2020
---
Sleek, modern, and attractive, the BTP Wireless Bluetooth® Patio Speaker Pair is a fantastic set for your deck, patio, or backyard. Available in 5.25" or 6.5", these indoor-outdoor speakers are made from a composite resin with a low resonator cabinet and are designed for all weather conditions. The set includes one main speaker and one pairing speaker. They're available in black or white so you can create the perfect look for your sound system.
They're versatile enough to be used in stores, in your garage, as part of your home entertainment package or near your pool. The powder-coated rust-resistant steel grille, IP65-rated housing, as well as the waterproof IP67-rated power supply make these perfect for the outdoors. We also added an innovative weather-resistant cap to better protect the speaker's connection from the elements.
Powerful and ready for anything you can play, these speakers connect to any Bluetooth®-enabled device and include 10 feet of speaker wire. Built-in Bluetooth 4.0 for high definition audio transmission.
Come visit us: https://www.outdoorspeakerdepot.com
5.25" Bluetooth Speakers: https://www.outdoorspeakerdepot.com/b...
6.5" Bluetooth Speakers: https://www.outdoorspeakerdepot.com/b...SHOW LESS

Related Posts and Information
---
overall rating:
my rating:
log in to rate