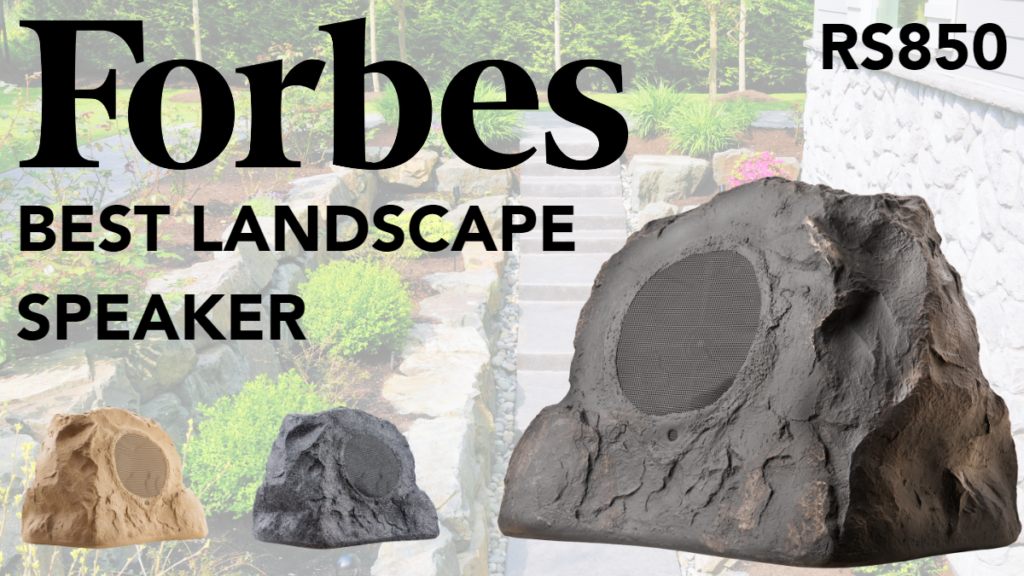 We are thrilled to share some exciting news with you! Our product, the OSD Audio RS850, has been selected as one of the "Best Outdoor Speakers for Landscape" by Forbes, a prestigious and influential magazine that covers a wide range of topics, including business, technology, and lifestyle.
We are incredibly honored to receive this recognition, as Forbes commended the RS850 for its impressive sound quality, realistic design, and sturdy construction. They also praised its ability to blend in seamlessly with any outdoor environment, thanks to its authentic rock appearance and a variety of color options.
As our flagship rock speaker, the RS850 is capable of delivering 200 watts of crystal-clear and immersive sound over an area of 120 to 200 feet. It boasts an 8-inch woofer with a sealed voice coil and a 1-inch tweeter that together produce a wide frequency range of 28Hz to 20kHz. Additionally, the speaker features an aerospace-grade, multi-layer composite cabinet that can withstand extreme weather conditions such as rain and temperature fluctuations.
If you're on the lookout for a top-notch outdoor speaker that combines high-fidelity sound with sleek design, then look no further than the OSD Audio RS850. You can order it from our website or through Amazon, where it has received glowing reviews from many satisfied customers.
This is an opportunity that you don't want to miss! Order your OSD Audio RS850 today and experience the ultimate outdoor audio experience, as recommended by Forbes in their list of the best outdoor speakers for landscape.
Check out the blog here: https://www.forbes.com/sites/forbes-personal-shopper/article/best-outdoor-speakers