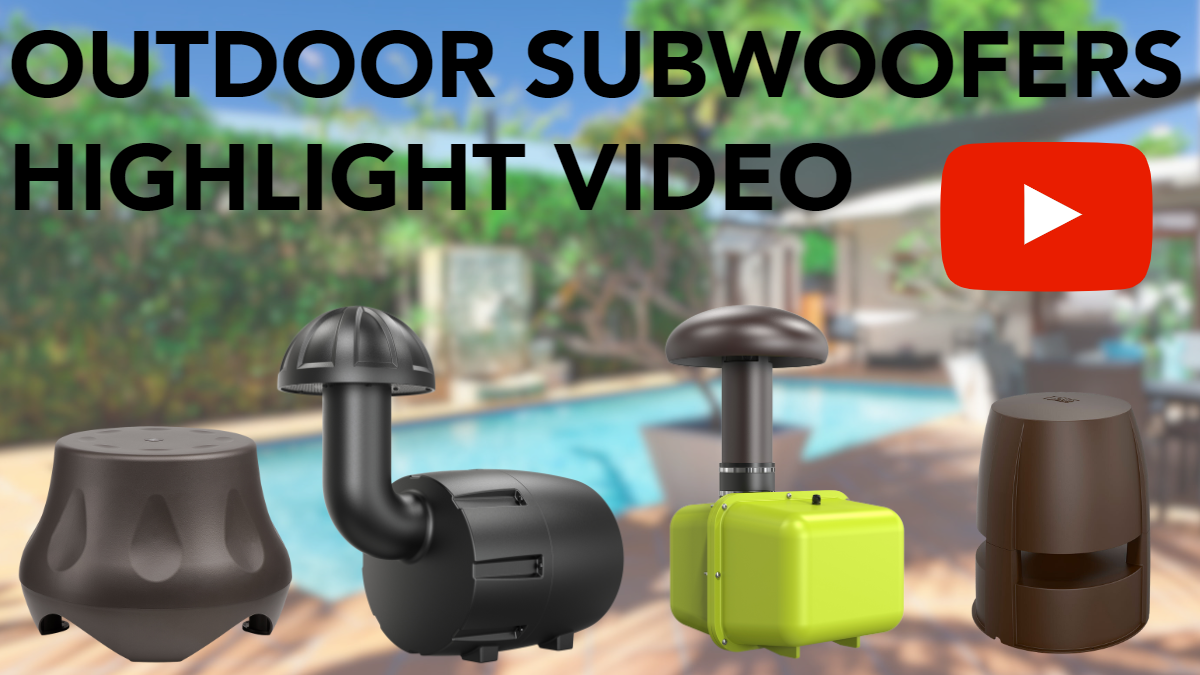 Outdoor audio is more than just background music; it's about creating an immersive, high-quality audio experience. A common struggle with outdoor audio systems is the lack of powerful, resonating bass. Outdoor Speaker Depot's outdoor subwoofers play a crucial role in addressing this gap. Not only do these subwoofers deliver those missing bass notes, but they also relieve your other speakers from the low-frequency burden, enhancing the overall balance and clarity of sound​.
But it's not just about delivering superior sound quality. Outdoor Speaker Depot's subwoofers are designed to withstand the elements, making them perfect for outdoor use. With their thick, water- and UV-resistant enclosures, they can stand up to the harshest weather conditions, ensuring your investment delivers excellent performance for years to come​​.
To get a closer look at each of our outdoor subwoofers and learn more about their unique features, we invite you to watch our new YouTube video. This highlight reel provides detailed insights into the design and performance of each model, helping you choose the perfect subwoofer for your outdoor audio needs.