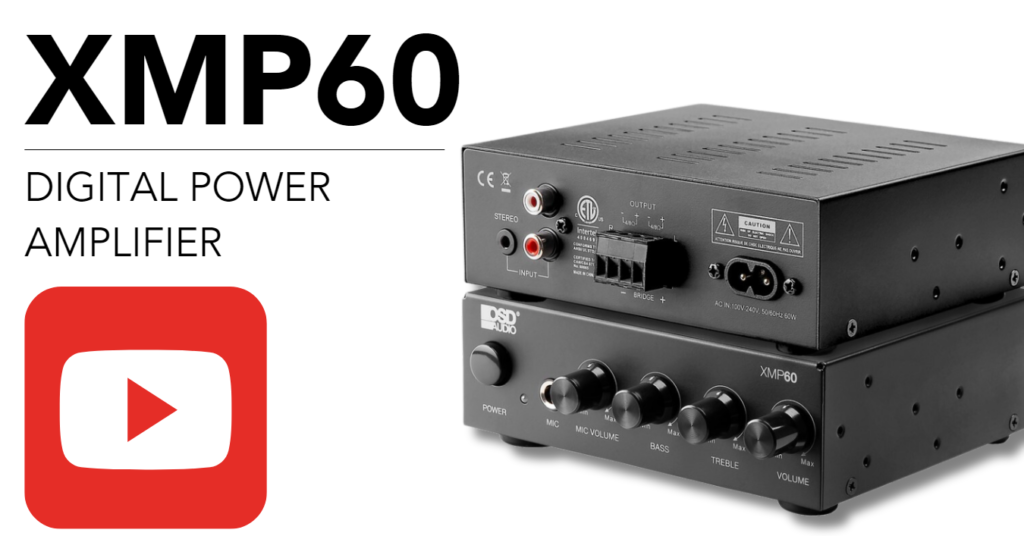 For years, our XMP60 stereo power amplifier has been the go-to choice for audio enthusiasts looking to boost the sound quality of their setups. With a powerful 60 watts of clean power, this amplifier has been reliably delivering clear and crisp audio to stereo systems with 4 or 8-ohm stability, or can be bridgeable to mono for critical 8-Ohm applications.
Built with highly efficient Class D digital amplifier technology, the XMP60 has been a reliable and consistent performer, capable of powering speakers or a subwoofer when bridged to mono. It's small enough to fit on a desktop or table, yet also rack-mountable, making it a great choice for both home and professional audio setups.
The XMP60 has been a versatile tool for audio professionals, featuring a ¼" microphone input and audio mixer functionality. It also includes two stereo audio inputs, two RCA inputs, and a 3.5mm jack for portable devices, providing flexible and versatile connectivity options.
With front-mounted bass, treble, and volume controls, the XMP60 has allowed users to customize their audio experience and tailor the sound to their own personal preferences. Its automatic signal sensing feature has also been a convenient way to save power and protect equipment by putting the amplifier into standby mode when there's no activity.
Overall, the XMP60 stereo power amplifier has been a trusted and reliable performer for years, consistently delivering high-quality audio to countless setups. Its compact size, versatile connectivity, and reliable performance have made it a favorite among audio enthusiasts and professionals alike.