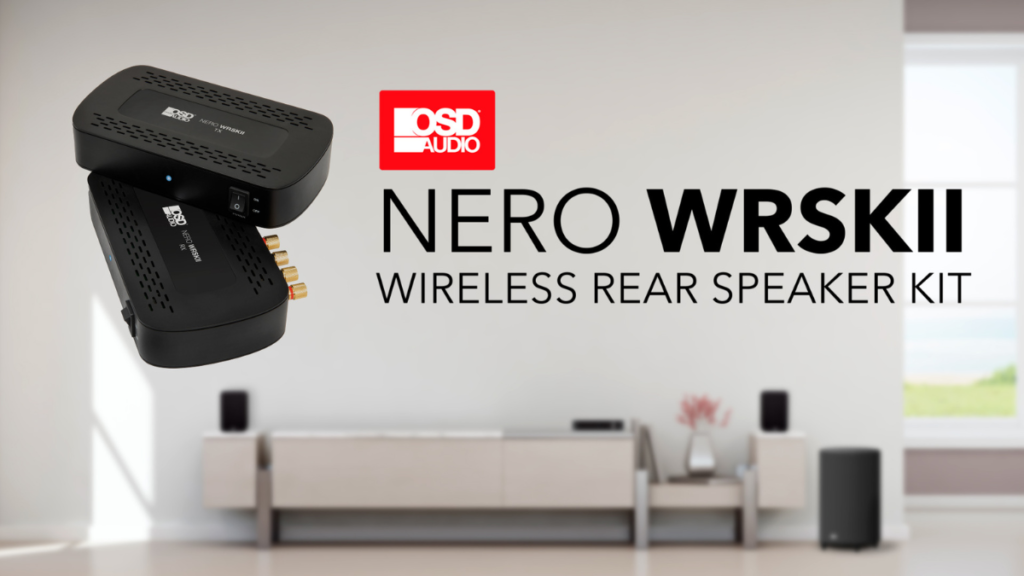 If you're looking to add wireless surround sound to your home theater, the OSD Nero WRSKII is a great cost-efficient option. This compact and easy-to-use kit eliminates the need to run speaker wire from your receiver to your rear speakers and subwoofer, making it perfect for homes with limited space or difficult layouts.
The WRSKII uses a 5.8 GHz wireless signal to transmit audio from the transmitter to the receiver, which is then amplified and sent to your speakers. The 5.8 GHz frequency band is less crowded than the 2.4 GHz band, which means that you're less likely to experience interference from other wireless devices. 
The WRSKII has a range of up to 100 feet, so you can place your rear speakers with confidence, knowing that the signal will not drop out. And because the kit is so compact, you can easily hide the transmitter and receiver behind furniture or other objects.
The WRSKII also features a built-in amplifier that delivers 50 watts of power per channel, so you can be sure that your rear speakers will deliver clear, powerful sound. And if you want to add a subwoofer to your system, the WRSKII has a dedicated subwoofer output.
Overall, the OSD Nero WRSKII is a great choice for anyone who wants to add wireless surround sound to their home theater without the hassle of running speaker wire. It's easy to install, reliable, and delivers clear, high-quality sound. 
Check it out here, https://www.outdoorspeakerdepot.com/nero-wrskii-2x50w-58-ghz-21-wireless-rear-surround-transmitterreceiver-amplifier-with-sub-out.html
Here are some of the key features of the OSD Nero WRSKII: 
5.8 GHz wireless transmission for clear, uninterrupted audio
Up to 100 feet of range
Built-in amplifier with 50 watts per channel
Dedicated subwoofer output
Compact and easy to hide
Compatible with all home theater receivers